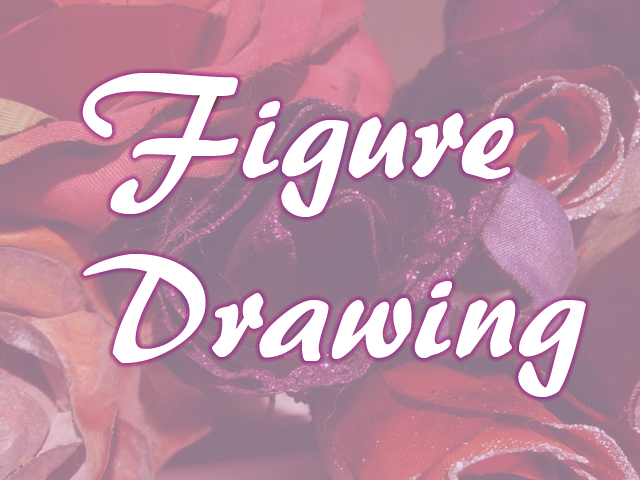 This post will contain drawings that are not safe for work.

I went to a Meetup last night As I put it on Facebook, "Angelina the Artist is at Figure Drawing tonight." The first time I went to a figure drawing event, I was unintentionally introduced as Angelina. It was decided then that my art name is Angelina. :-)

It was very interesting. A live band (Sealegs) played, and I really enjoyed their music. They have a folksy songwriter style like Grant-Lee Phillips, and most of their lyrics were about the ocean. They were supposed to play for just the first hour but stayed longer and kept the atmosphere calm and rejuvenating.

There were three models who rotated around the couches and platform. We started with 2 minute poses, then 5 minute, then 30 minute. There was a break in between. It was great to be able to look at other people's artwork and meet other artists. I was also very happy to see Zhen, who used to work with me.


These are photographs of my sketches. I changed brightness/contrast/saturation, but I didn't edit any of the lines or eraser leftovers.

2 minute poses:



5 minute poses: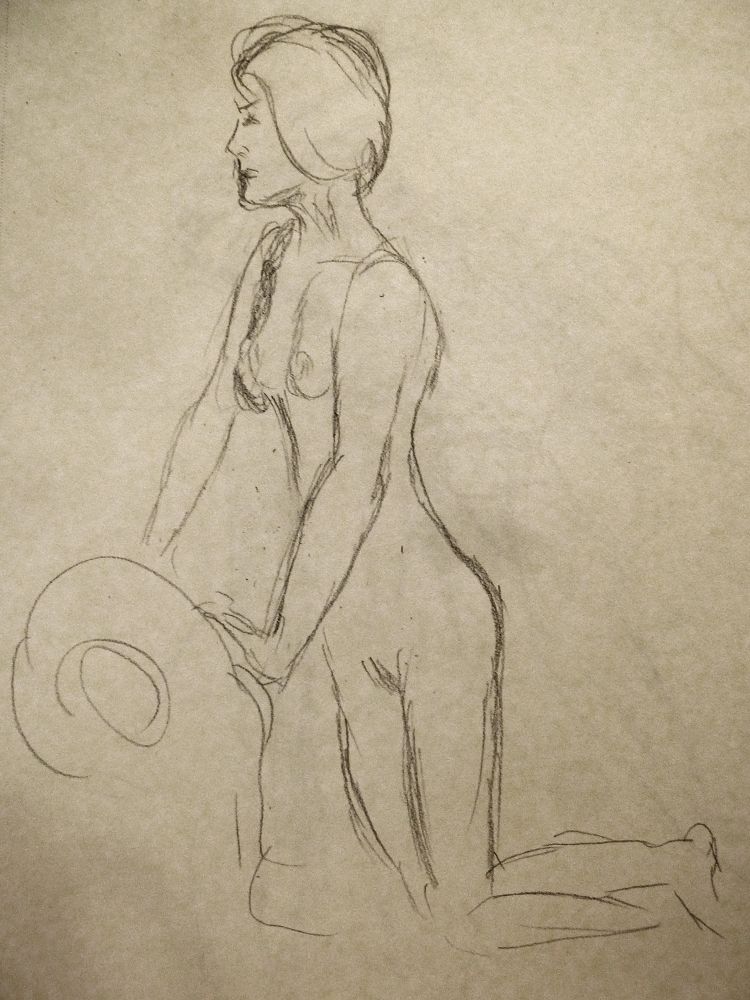 15 (?) minute poses: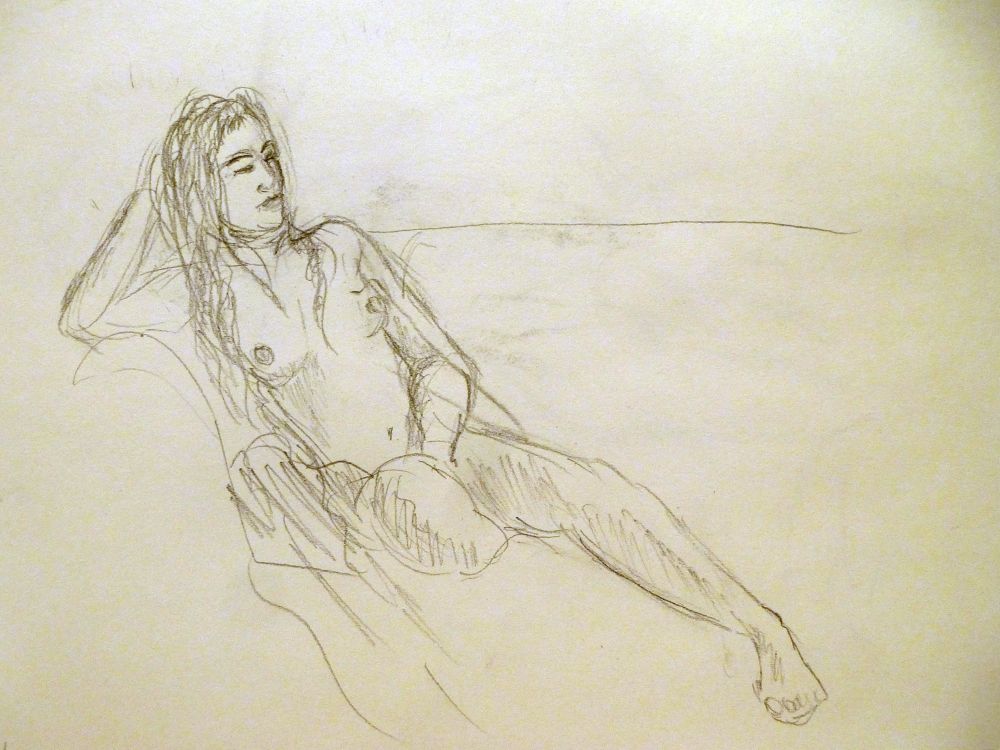 30 minute poses: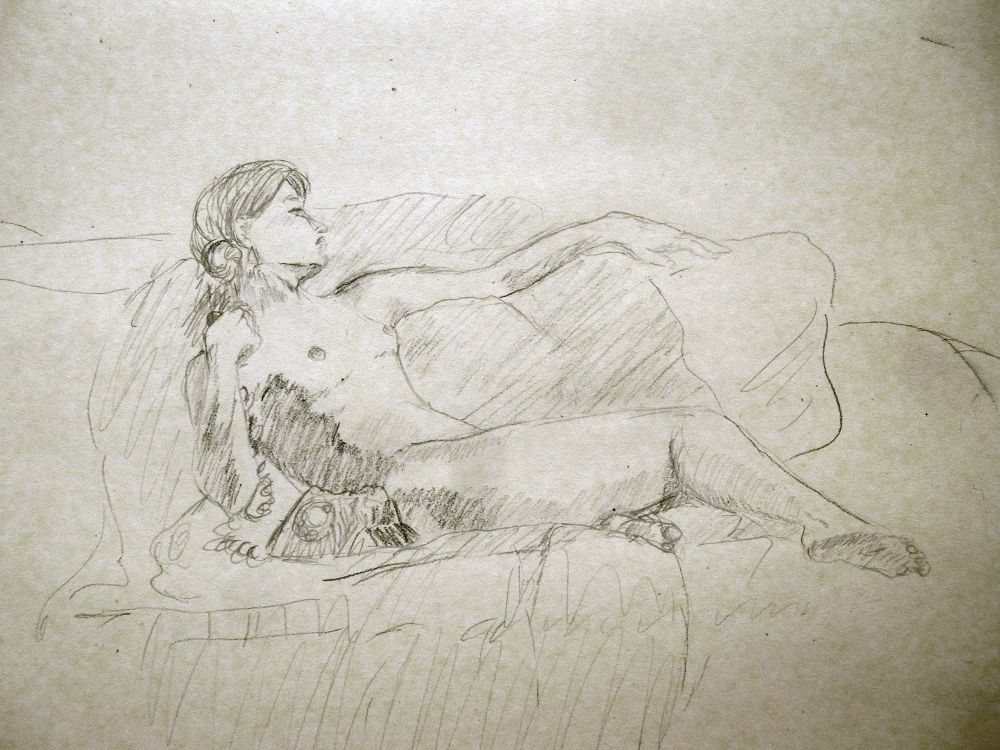 I really enjoyed this and am hungry to do more figure drawing. Keeping everything in proportion was a challenge and I want to work on that.